"A small kitchen is a joy to cook in. It's cozy and it's easy to keep clean." - Julia Child
Introduction:
Do you have a s small kitchen? Here are 5 innovative storage solutions that can help you make the most of your space.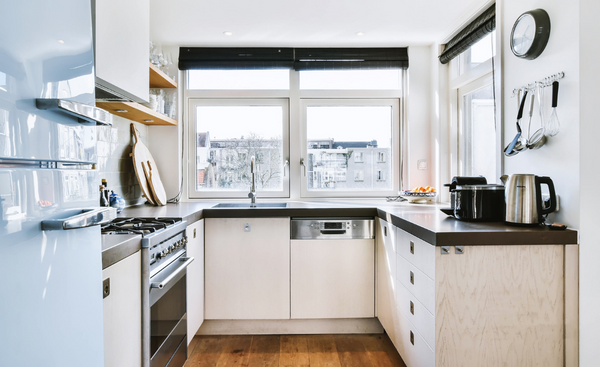 1. Install shelves
Shelves are a great way to add storage to a small kitchen. Consider installing floating shelves above your countertops or along an empty wall to hold spices, cookbooks, and other small cooking items.
2. Use hanging baskets
Hanging baskets or bins are a great way to store fruit and vegetables in a small kitchen. You can also use them to hold other small items like bags of chips or packets of hot chocolate mix.
3. Utilize the inside of cabinet doors
The inside of cabinet and pantry doors is often overlooked as a storage space, but it can be a great place to store things like aluminum foil, plastic wrap, and sandwich bags.
4. Install a pot rack
Pot racks are a great way to store pots and pans in a small kitchen. You can either hang a pot rack from the ceiling or install one on a wall to save space in your cabinets and drawers.
5. Use a stackable spice rack
Spice racks can take up a lot of space in a small kitchen, but stackable spice racks are a great alternative. These racks allow you to store your spices in an easy to access place that doesn't take up a lot of precious counter space.
---
Ready For A Beautiful New Kitchen?
Select One To Get Started
Custom HTML/CSS/JAVASCRIPT